Magdalena Linke-Koszek's 5 favorite places in Warsaw
Magdalena Linke-Koszek is a real success story. A young businesswoman, lawyer and mentor, she created a recruitment platform Her Impact, which helps women find their way in the job market. For her achievements Magda received the Glamour Woman of the Year Award, she was also honored by "Puls Biznesu" and nominated for the ELLE Style Awards. Before starting her own business, she worked in the European Parliament, in international corporations and taught at Oxford and Cambridge Universities.
With women like her in mind – dynamic, independent and strong – the timeless Timeless Sense capsule collection was created, distinguished by the highest quality of workmanship, simple forms and subdued colors.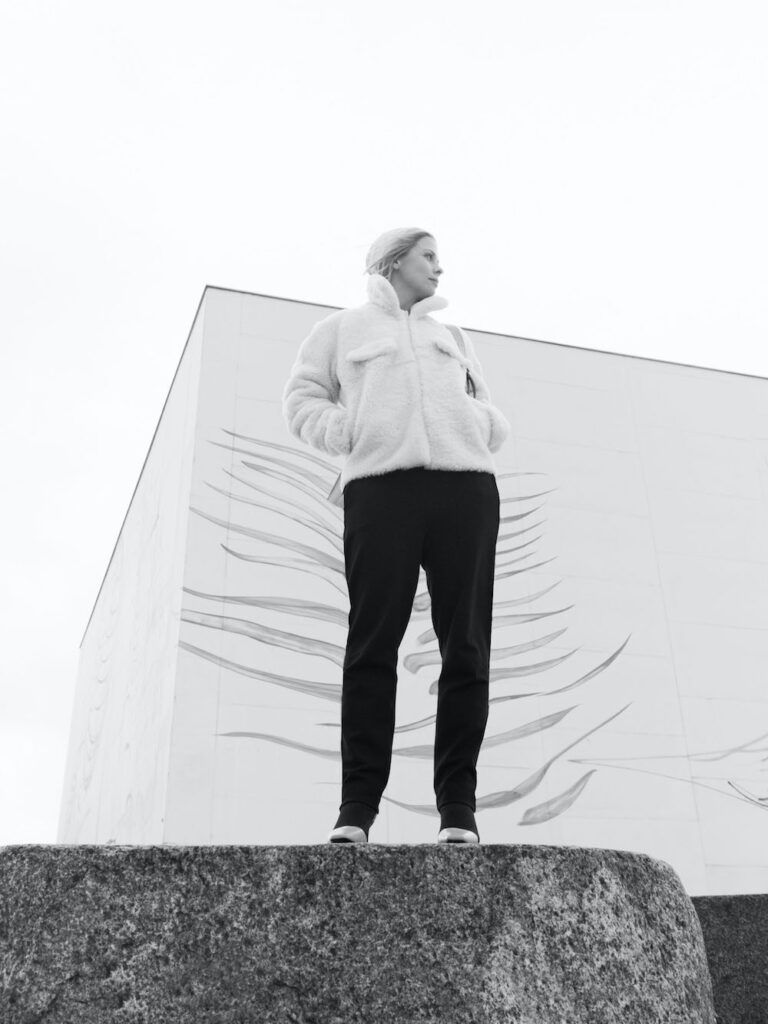 As one of her favorite brands is Gino Rossi, she chooses accessories from Timeless Sense capsule collection – exaggerated clutch bag, boots with contrasting nose and jewelry watch – for a day full of challenges. Timeless accessories in Coco Chanel style will be perfect for summit negotiations, family dinner or drinks with friends. They perfectly match Magda's individual aesthetic, which appreciates fine fabrics, minimalist cuts and luxurious details.
Following Magda's footsteps, we discover her favorite places in Warsaw. Here are the most important points on the map of the capital for her:
Her Impact office was designed with teamwork in mind. Interior combining white and wood, fosters creativity. I like it when someone stops by to say hello because they happen to be in the area. That's when I feel this place is alive, creating a community around it.
For years I have been wearing clothes from Polish brands, so I do my shopping at on Mokotowska and Mysia streets. I can find here everything I need. I am proud that our designers stand out from others. When I wore clothes with the Made in Poland label abroad, I was asked many times what I was wearing.
At the Po Droga Café I drink my favorite flat white with oat milk. I make mentoring appointments here because it's a crazy inspiring place – people from different backgrounds come here and the owners are very helpful. When I come here with my daughter, I always feel at home.
I live nearby Royal Baths. Nearby there is also the apartment of my 100 years old grandmother. When I was little, walking around Lazienki Park every day was a great adventure for me. Today I come here with my husband, daughter or parents – we have a picnic on the grass, watch squirrels or drink hot chocolate in the local cafe.
When I was studying art history, in Museum of Modern Art on the Vistula River I did my first internship and got my first job. Together with a team of talented people I co-created the collection of the greatest museum in Warsaw. To this day I come here for every exhibition. Most often on Sundays, because every week at 2 p.m. you can catch a guided tour by outstanding curators.