Film Stories – a romantic collection by Saint Body
Thinking about the St. Valentine's Day Saint Body brand has prepared a new collection and invited one of the most iconic places on the map of Warsaw and Poland – Cinemaoteka in the Palace of Culture and Science. Marble walls, red armchairs and gilded fittings create a beautiful scenery for Saint Body photo session.
"Studio cinemas in times of pandemic need our attention"Saint Body co-founders Kasia Porycka and Manuela Pieniak say. "During the lockdown their work was interrupted, and now the restrictions introduced make it difficult for them to function. Our action is aimed at drawing attention to those iconic places with atmosphere, which need the interest of the audience to survive. February and Valentine's Day are a crucial time, after which we gradually wake up from the winter aura and look forward to spring.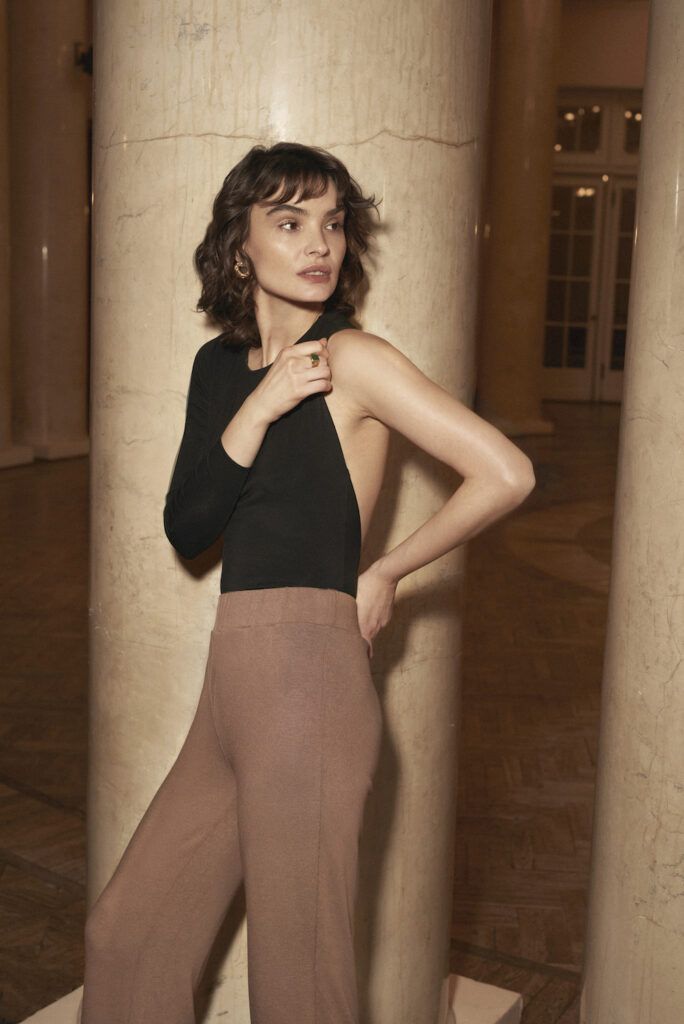 The openness of the studio cinema allowed the brand to create a unique photo session. Photos were taken by Łukasz Żyłka, Beata Grabowska was in front of the lens.
As befits the day of love, burgundy, black and beige dominate the Saint Body color palette. The brand's signature deep necklines, open backs and asymmetrical cuts allow women to feel sensual but also free.
Saint Body encourages greater freedom, openness, and love for one's body, regardless of age.
Classics, sex-appeal and unforced elegance are the essence of the new collection, and timeless cuts emphasize the feminine shapes and will not go out of fashion for many years. A classic has no expiration date.