SUMMARY OF THE WEEK: what happened in the fashion industry?
"360 degrees – subjectively about the business of fashion" is a weekly newsletter describing how the fashion industry is changing, showing the most interesting ideas and collections, as well as publishing job opportunities!
RIHANNA AND A$AP ROCKY ARE EXPECTING A BABY!
This is probably the most reposted news in recent days! Ok, let's be honest, who hasn't succumbed to the euphoria of "royal baby&#8221 at least for a moment;? 🙂 Rihanna and A$AP Rocky are expecting a baby – She also thundered through headlines on many websites and websites, and a photo of her walking around New York City went viral in no time. The Barbadian singer has been rumored to be pregnant more than once, but only now have those reports turned out to be true. Proof? Photos of the singer even revealing her belly by paparazzi.
The couple was photographed in New York during a romantic stroll. Rihanna emphasized her growing belly with a quilted Chanel coat and loose jeans. No word yet on when the couple's first child will be born, but given their parents' refined taste, a love of fashion will be in their blood.
CAMAÏEU UNDER FIRE FOR PROMOTING VIOLENCE AGAINST WOMEN
French clothing brand Camaïeu Its online store features images of bruised women. The brand wanted to draw attention to the problem of domestic violence and educate about where to seek help. In effect, the effect was the opposite – Camaïeu was accused of creating a campaign glorifying violence.
"Such ads are a promotion of violence"; "Embellishing violence against women is in very bad taste"; "Domestic violence is not a disguise" – these are just a few of the comments that have appeared on social media. Camaïeu's actions were also condemned by Lionesses, an organization that helps victims of domestic violence in France.
And how do you judge the campaign – a brave voice for domestic violence or an inappropriate action promoting violence? You can read more about the campaign on Fashion Business.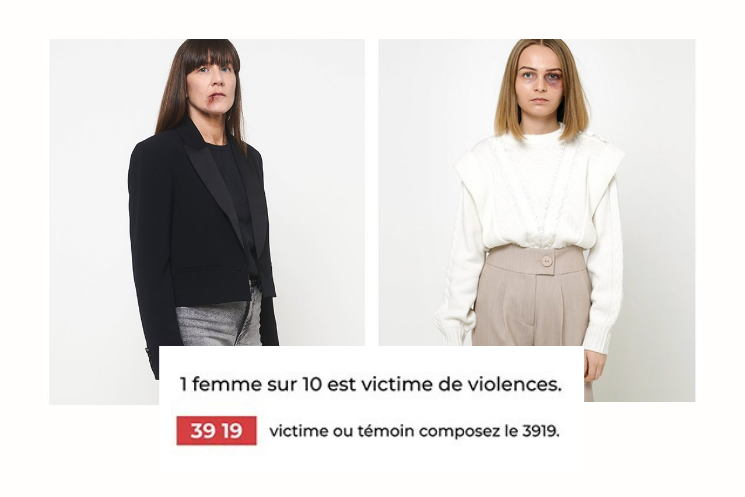 KIM KARDASHIAN THE NEW FACE OF BALENCIAGA CAMPAIGN
Kim Kardashian stars in the second instalment of the current Balenciaga campaign. The social media queen and beauty mogul poses for photos at her home in Calabasas. In addition to Kim, the fashion house has also invited Isabelle Huppert, Justin Bieber, model Tommy'Blue and model Marie-Agnès Diene to promote its latest collection. In photos by Stef Mitchell, they pose in their apartments and workplaces.
Although Balenciaga loves to play with the rules, we can see a radical change in the brand's communication. The abandonment of pale and sombre silhouettes, combined with grotesque settings, is a new phase in the history of Balenciaga under the helm of Demna Gvasalia. That "there goes the new" – is also heralded by the brand's social media – note the account on Instagram, from which previous photos have disappeared. We admit honestly, we are already looking forward to the next steps!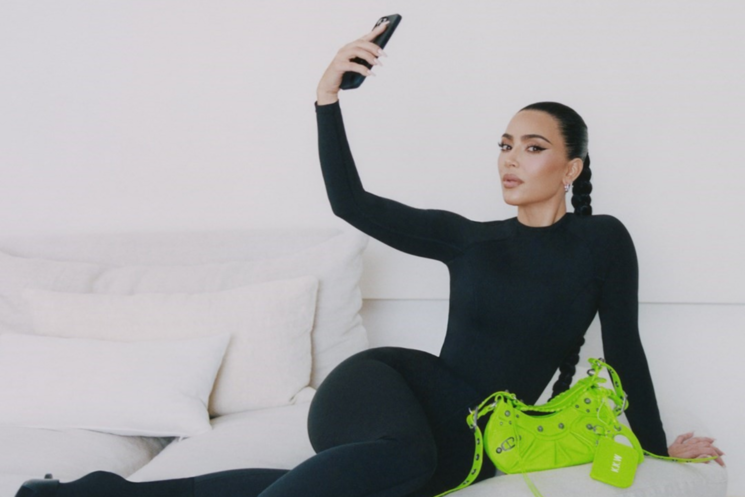 & OTHER STORIES JOINS FORCES WITH MINJU KIM FOR NEW CAPSULE COLLECTION
& Other Stories joins forces with Minju Kim to work on new capsule collection. Winner of the first edition of the fashion show Next in Fashion, she created a fun collection of clothes and accessories inspired by her fairytale aesthetic.
In addition to winning Next in Fashion, Minju Kim won the H&M Design Award 2015 and launched her brand MINJUKIM in the same year. Minju was also a semifinalist for the LVMH award for young designers.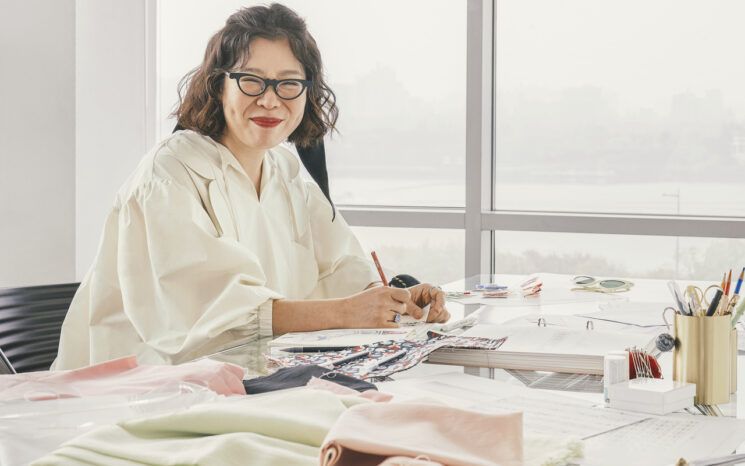 BELLA AND HADID GIGI THE FACES OF VERSACE SPRING CAMPAIGN
Gigi i Bella join forces in the campaign Versace for spring-summer 2022. Donatella Versace was also featured in the photos. For Versace's spring-summer 2022 campaign, Donatella chose the Hadid sisters. 'Family is the most important thing for me'. This is why I love Bella and Gigi so much. Wonderful show of sisterly strength. I want this campaign to be like a hug for the entire Versace global family," the designer wrote on Instagram.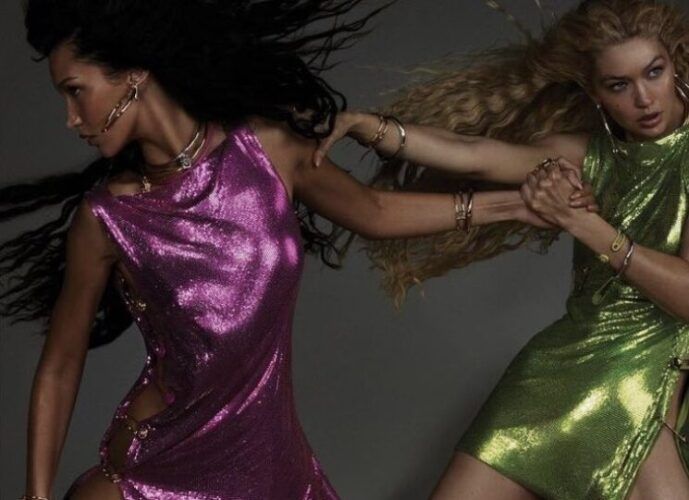 What's happening in the fashion business?
DOLCE & GABBANA GIVES UP ANIMAL FUR
Dolce & Gabbana will phase out the use of natural fur in all its collections later this year and switch to eco-friendly artificial fur.
"Dolce&Gabbana is working towards a more sustainable, in terms of production, future where there will be no room to even think about the possibility of using animal fur" – reported a spokesman for the designers, Fedel Usai.
Luxury fashion manufacturers such as Armani, Gucci, Prada and Moncler made a similar decision much earlier, following guidelines dictated by the Fur Free Alliance, a network of animal rights organizations around the world. Bravo for another step in the right direction.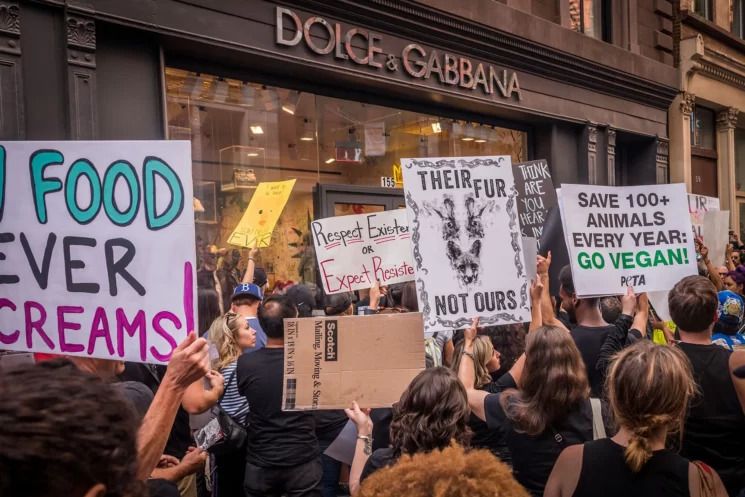 HERMÈS SETS NEW CLIMATE TARGETS
This is the first time Hermès Takes aim at climate change. So far, in its efforts to promote sustainable development, the brand has placed emphasis on the quality and durability of products – m.in. investing in the Mycoworks brand, a US start-up that makes alternatives to animal skins from fungi and plants. Hermès has indicated, however, that the search for alternatives to animal skins is aimed at charting new paths forward, rather than excluding leather goods altogether.
Science Based Targets announcement was received with remarkable enthusiasm by industry analysts and climate experts. According to experts, "this is the first step on the road to a sustainable future".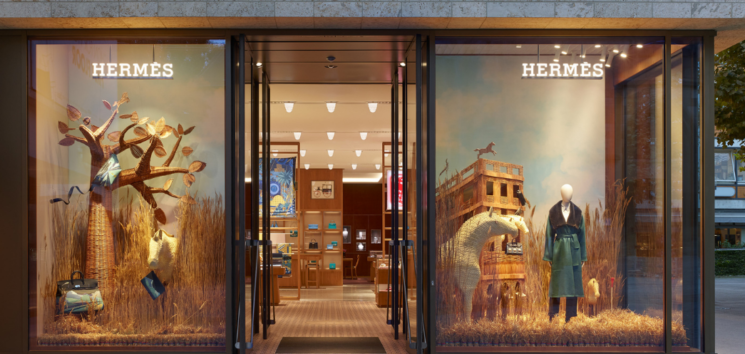 REVENUE GROWTH ACROSS ALL BANNERS AND STRONG OMNICHANNEL PLATFORM DEVELOPMENT – CCC GROUP CLOSES Q4 2021
CCC Group ended the fourth quarter of fiscal year 2021 (November 2021 – January 2022) with a 46% year-on-year increase in revenue. This is the third consecutive fiscal period in which the Group's sales totaled more than 2 billion. The overall share of e-commerce increased to 56%, mainly due to an increase in the number of online channels, digitalization of the fixed network and the development of mobile applications. The group reported growth across all signboards. In the past period, it also announced a new business strategy GO.25: Everything Fashion. Omnichannel Platform, whose one of the main goals is to triple the business growth by 2025.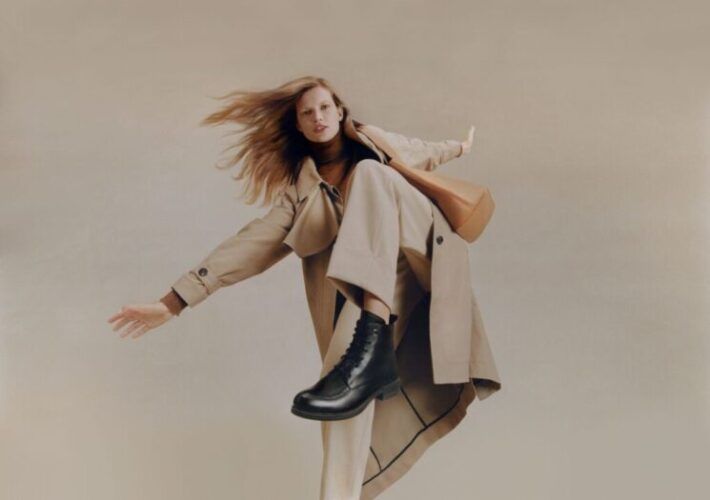 Read this weekend
PR IS NOT JUST A SALESMAN – CZ. II. HOW JOURNALISTS PERCEIVE THE ROLE OF A PR SPECIALIST?
In the first part of the material Justyna Majka gave the floor to PR professionals to answer questions about what their main tasks are, whether their work translates into product sales, and how the results of such work should be measured. However, the material would not be complete without the statements made by journalists. Therefore, in the following material, the author decided to ask several of them how they perceive the PR profession today and whether they feel that PR specialists know how to cooperate with them?
They share their couplings with us Kamila Cichocka (who runs an independent magazine issue27.pl), Agnieszka Pulikowska (editor-in-chief of RocketJobs magazine and website.pl), Oscar Dąbkowski – (now publisher of viva.pl, but also a journalist, editor, interviewer) and Magdalena Błaszczak (Editor-in-Chief of "Aesthetic Magazine" and www.estetycznyportal.pl).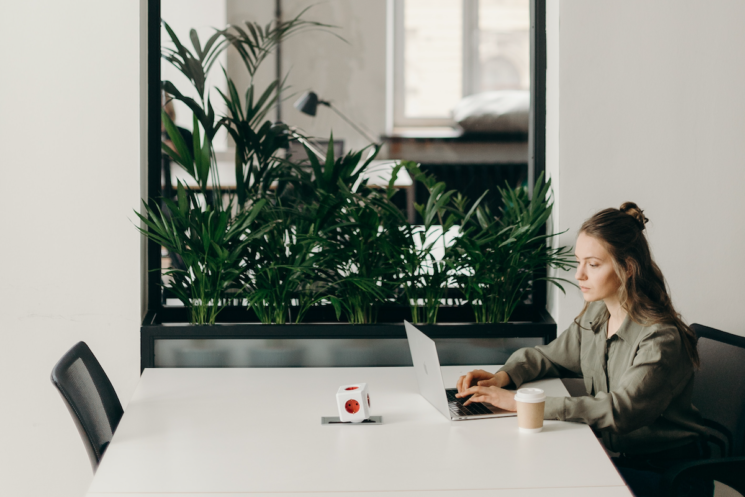 "FAST FASHION IS NOT ECO AND NO RECYCLED COLLECTION WILL CHANGE THAT," SAYS AJA BARBER, EDUCATOR AND AUTHOR OF THE BOOK "CONSUMED"
On her social media, she teaches about sustainable fashion, writes about smart shopping and the ethical and unethical side of business. She focuses on issues of feminism and race, and in her debut book, Consumed, she addresses climate catastrophe, consumerism and colonialism, emphasizing the need for collective change.
Z Aja Barber – writer, fashion consultant and educator, talks to Ismena Dabrowska.
Click here to read the entire interview.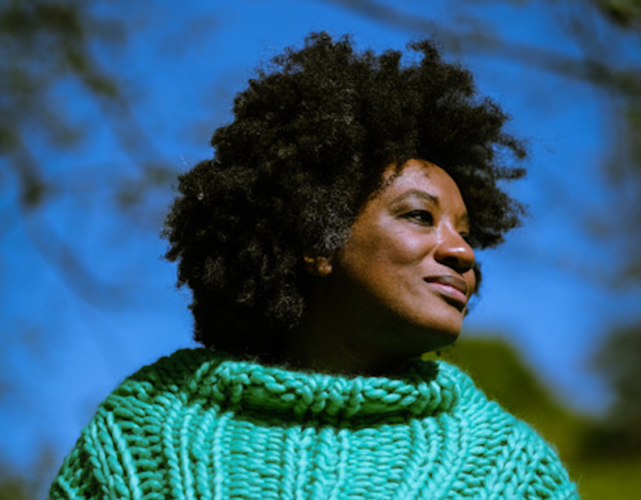 POWER, GLITTER, COLORS AND A PINCH OF… CRINGE. WHAT FASHION LOOKED LIKE IN THE 1980S.?
Intense colors, interesting color combinations, sequins and shiny materials – this is the essence of fashion in the 80s., although these were not the only trends that conquered the catwalks and streets at the time. The style of those days may seem funny or even kitsch to some, but it still attracts and returns from time to time, appearing in the latest collections of designers and popular chains. Why the crazy '80s. still fascinate and how they looked like in Poland?