FASHION BUSINESS TREND AWARDS: Meet the winners of the first edition!
Collection Kasia Sokołowska x Kazar This is the effect of collaboration between the Kazar brand and Kasia Sokołowska – fashion show director and extremely charismatic television personality. After the success of the last collection, which was loved by customers, celebrities and influencers.
MAKO is a brand that creates leather bags and shoes. Created with a love of austere minimalism, top quality and unusual details. MAKO products are handmade by Polish master craftsmen, and each one is signed with the slogan "Made with pride in Poland".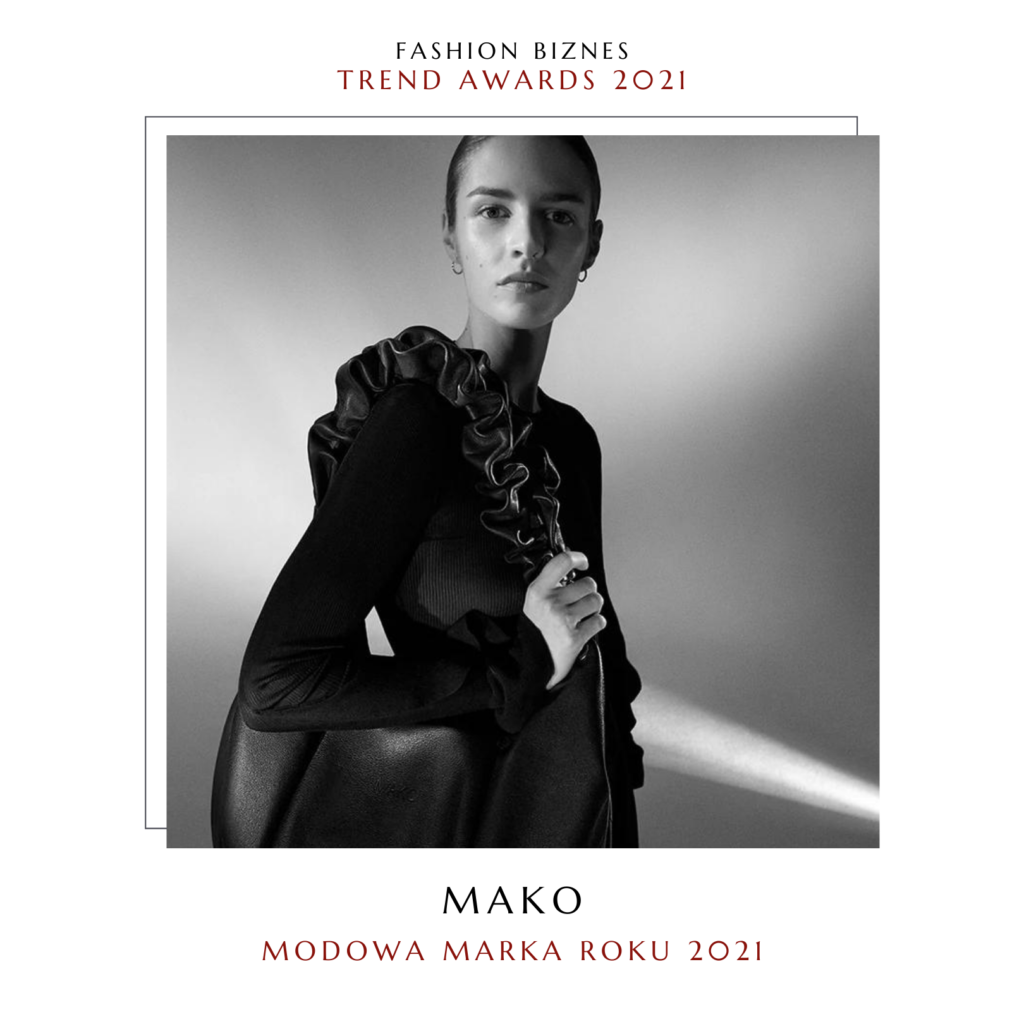 II. MUST HAVE 2021
Handbag "Bucket Bag" MAKO –bucket bag" is a shape that brings to mind the summer. A capacious, small, urban bag with a simple and classic design, with a natural, leather string lining. A total must have that will be with you for years.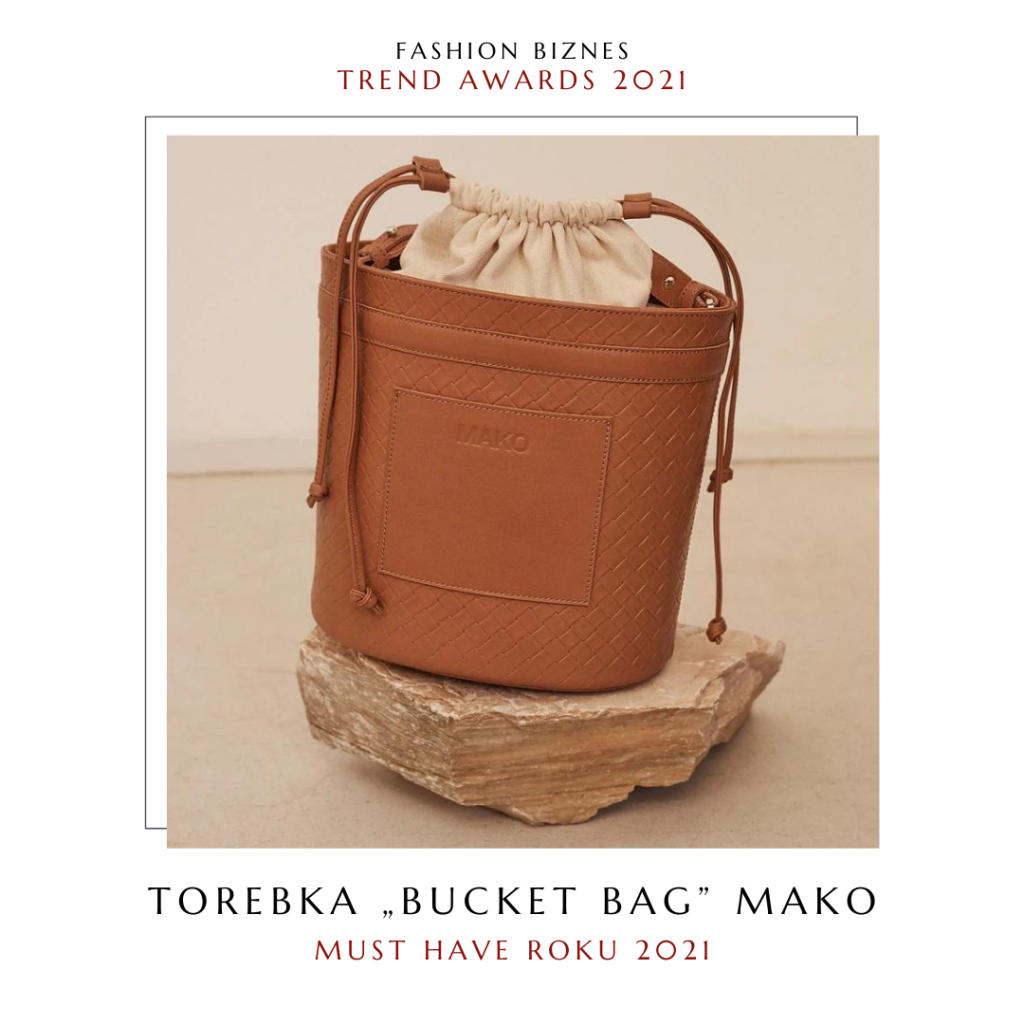 III. DEBUT OF THE YEAR 2021
Maciej Zień Beauty
Cosmetics from the author's Maciej Zień Beauty line complement the presented silhouettes of the brand's collection. In line with the brand's concept, the entire cosmetics line is meant to give you the opportunity to create a total-looking look by Maciej Zień.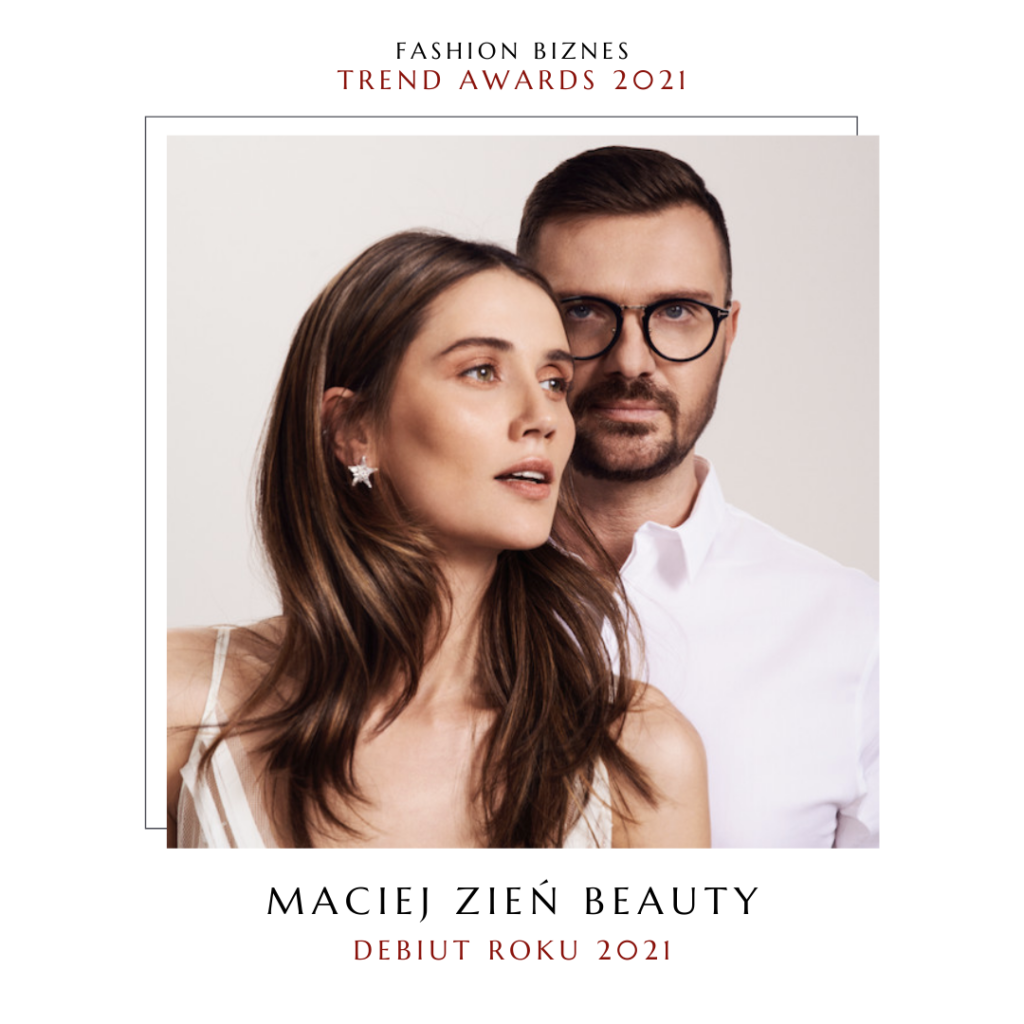 IV. BEST CAMPAIGN 2021
YES campaign "I am a woman"
No. 1 in this category won recognition and votes of more than half of you.
"We live in a world of, in which we women still hear NO. We say NO when we want to define femininity in a new. When we are bold i strong, and when we go out outside the scheme. We want create the world, in which all women, instead of NO, hear YES. We want to create a world, in which each of us will proudly say: I'm women".
V. EVENT OF THE YEAR 2021
Testing of reusable packaging by InPost and Modivo – this event won your hearts and nearly half of the votes cast.
InPost together with Modivo conducted a test of ecological reusable packaging for e-shops, thanks to which the need for disposable packaging can be reduced even tenfold.
VI. FASHION COLLABORATION OF THE YEAR
Reserved x Brodka
Inspired by 90s fashion. and brutalist architecture, invented to break the stereotypes around femininity and masculinity – such are the stage designs that Reserved designers Joanna Palma and Piotr Jakub Górski created for Brodka.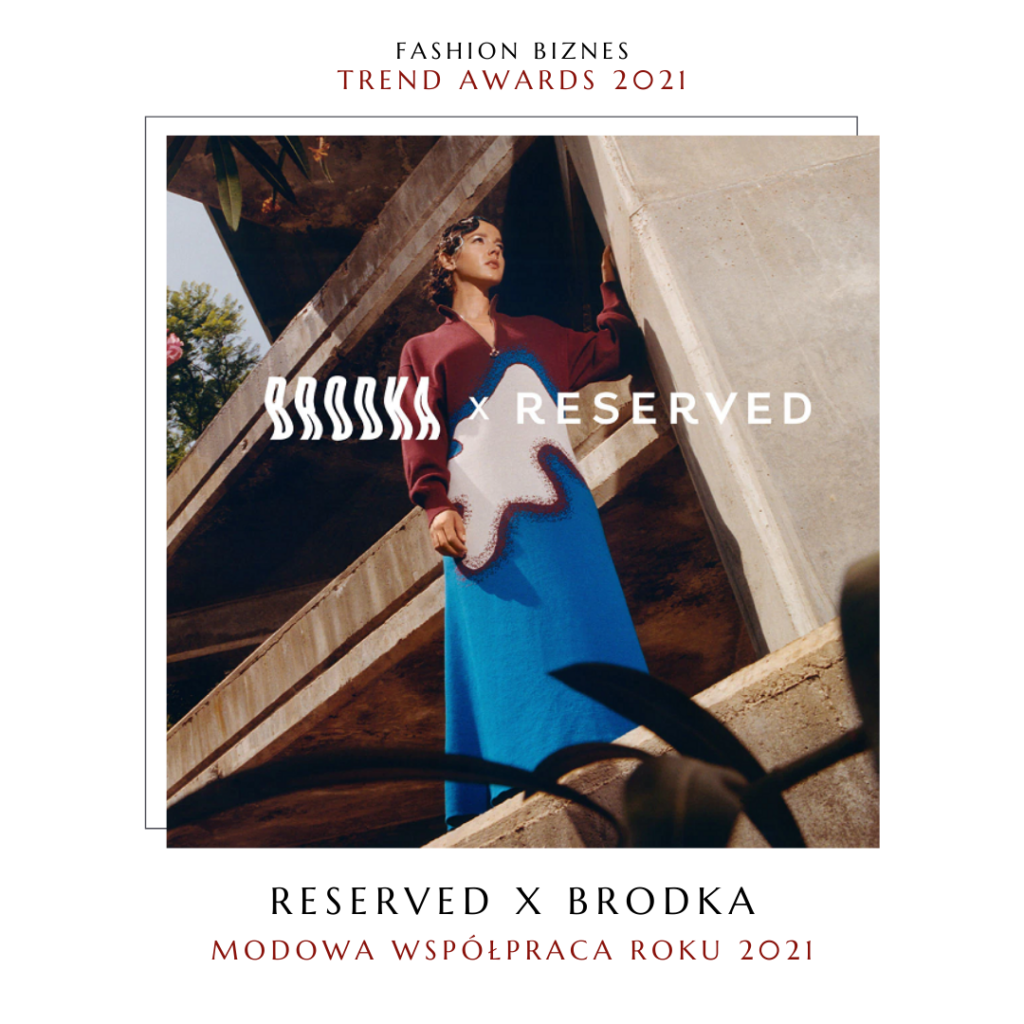 VII. FASHIONABLE PLACE
Powiśle Power Plant It was unrivalled. Winning approval of nearly 44% of you!
In the industrial interiors of the former power plant, next to the Vistula boulevards, exceptional brands, restaurants serving dishes from all over the world and Beauty Hall – a space just for beauty and care – are waiting for you. Elektrownia Powiśle is a place with an exceptional history, which has merged with modernity.