"We are the stars, and they are us" – star constellations in the new Jumeirah collection
The new Stardust campaign is a celebration of the unique goddess that is in each of us. Our body is composed of the same elements as the stars dazzling with the most beautiful light in the galaxy. We are the stars and they are us. In addition to our chemical affinity, we identify with the constellations in the sky that are assigned to our zodiacs, so the Stardust collection is a story about astrology and our connection to the stars – it highlights the depth of our magical intuition and connection to the universe. A beautiful reminder that we are all the same energy.
Stardust is not only a symbolic transfer of the zodiac constellations onto jewelry, but above all a reflection of the bond between you and the universe.
Each necklace in this collection is a record of interstellar energy in the moment
your birth, thus creating a unique amulet with a unique
harmony.
"We are introducing certified diamonds to our brand, which will symbolize the star constellations assigned to each zodiac sign."

Izabella Budryn, founder of Jumeirah
The main face of the collection is the brand's founder, Izabella Budryn, who uses unique combinations of 14 and 18 carat gold, precious stones and certified diamonds to represent the constellation of stars of each zodiac sign,
capturing the atmosphere of magical Tulum – a mecca for spiritualism, boho style, fragrance magic and unique design.
Stardust is 12 unique chains – each assigned to a different
zodiac sign, an amulet that is the Egyptian symbol of immortality, and 4 iconic Jumeirah necklaces adorned with new stones imported from India, Mexico and Brazil. The brand also launches new products using mother of pearl.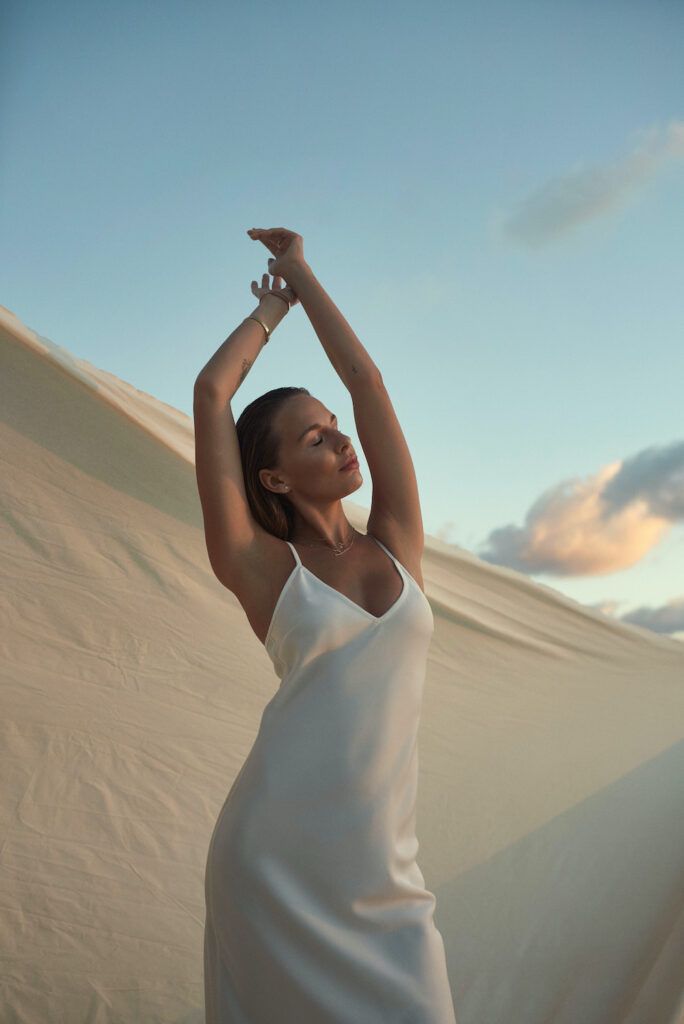 Jumeirah collaborates with the Polish Gemological Society, which is known for its impartial gemstone grading systems.
This means that every diamond available in the brand's range has been meticulously evaluated and analyzed. All of its parameters and confirmation of its natural origin can be found in the accompanying certificate issued by PTG, which is honored around the world.