Rolls-Royce unveils new iteration of "Spirit of Ecstasy" figurine
"Spirit of Ecstasy" is not just a figure adorning the hood. It is a symbol of dreams, energy and grace, and above all of Rolls-Royce. Exactly 111 years after it was first patented, the British luxury car brand has unveiled its new iteration. It will adorn Rolls-Royce's first electric model, the Spectre, scheduled for release in 2023.
The Spirit of Ecstasy figure, which can be found on the hoods of vehicles produced by the company, was registered on February 6, 1911. After 111 years, the brand decided to change the look of the logo to highlight the electrification of the automobile. The new Spirit of Ectasy is more aerodynamic than the previous one, although the company decided not to make drastic changes.
Rolls-Royce enters a new era. From 2030, the brand wants to produce cars exclusively with electric motors. First model, Spectre, to hit the streets in 2023. And as it is set to be the most aerodynamic Rolls-Royce in the brand's history, the "Spirit of Ecstasy" also had to change. Its metamorphosis contributed to lowering the car drag coefficient to the value of 0,26.
Source: Press materials
"Spirit of Ecstasy" is the most famous and desired automotive mascot in the world. It is not only a symbol, it is the embodiment of our brand and a constant source of inspiration and pride for the brand and its customers. Like our brand, it has always moved with the times, staying true to its nature and character. In her new form, she is more streamlined and graceful than ever before – the perfect emblem of the most aerodynamic Rolls-Royce's ever created, and a celebration of the prowess of our bold electric future," – says Torsten Müller-Ötvös, chief executive officer, Rolls-Royce Motor Cars.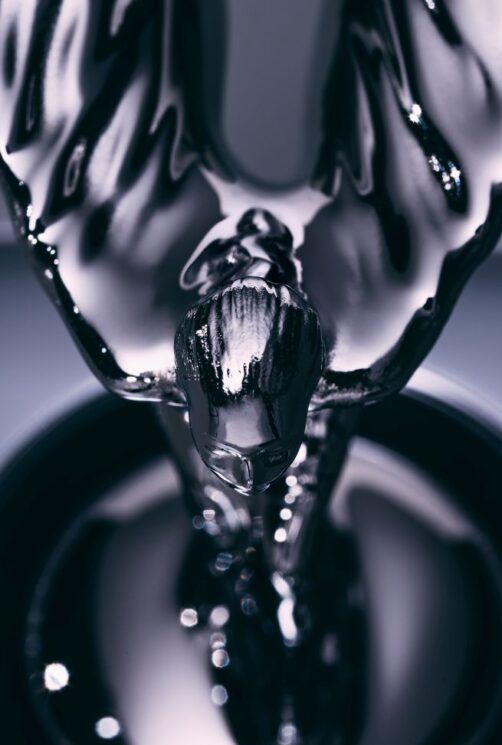 Source: Press materials
"111 years ago, Spirit of Ecstasy became an official part of Rolls-Royce's. It represents the spiritual direction for our brand. Her form perfectly reflects the brand's character – she leans forward to express our relentless pursuit of progress, and her dress flaps gracefully in the wind to mimic the serenity of our products in motion. In Spectre, and beyond, she becomes lower leaning and more focused; prepared for the unprecedented speed and exciting future that her presence will define." – adds Anders Warming, Director of. Rolls-Royce Motor Cars design. The new figure measures 82.73 mm (the previous one was just over 100 mm). The character's robes (often mistakenly referred to as wings) have been changed to be more aerodynamic and realistic. Spirit of Ecstasy is also slightly more forward leaning.